Morris Minor Modification
Home
Modification
Repairers
Service
MOT
Portfolio
Directions
References
Contact us
Gifts
Vehicles
For Sale

Sell your
Morris Minor

Morris Minor Modification

Your Morris Minor modification could not be in better hands than those at the Morris Minor Clinic.

Based in Reading, Berkshire, all vehicle types and ages are modified by Mick Peeling and Company.

If you've ever been to a Morris Minor show, you've already seen some of Mick's restoration and modification work.
Don't just take our word for it, look through our site and check out our online references and portfolio.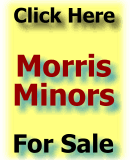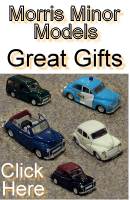 engine transplant

gearbox

brakes

suspension

lights

panels

gauges

rev counter

stereo